World-class workshops from the comfort of home.
Participate in virtual, hands-on quilting courses for all experience (and curiosity) levels! Quiltfolk Workshops teach you one-of-a-kind projects that you will remember and treasure for years to come. Whether it is being transported to one faraway place at a time and sewing your very own souvenir, making a new block each month over the course of a year, or taking abandoned blocks and tops and turning them into finished masterpieces—there is a workshop for everyone's interests! And, since they are virtual, you can participate at your own leisure and rewatch the tutorials as often as you would like. No pop quizzes, just beautiful quilts!
Featured Workshop • Jan 26-27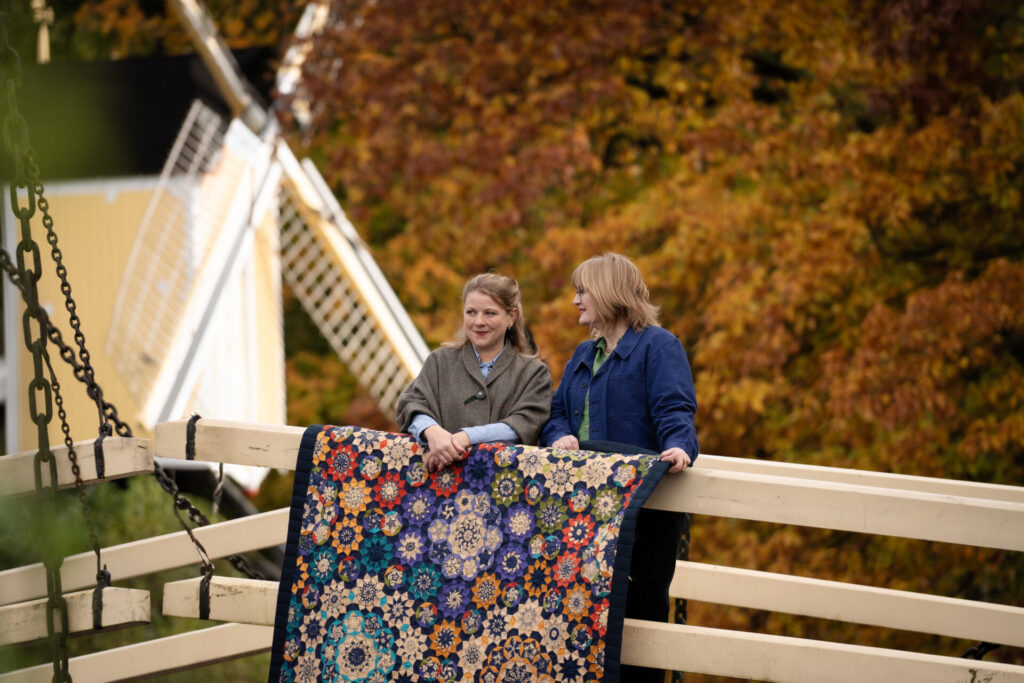 Learn to create a Mini Millefiori Quilt from none other than the creator of this style of patchwork: Willyne Hammerstein.
The Adventure Workshop Series
Virtually travel to three global destinations each year and learn local quilting traditions from the experts. Whether you're a seasoned pro or just starting out, you'll be inspired and empowered to make quilts that reflect your personal style, while also incorporating the traditions of the places we travel. Don't miss this opportunity to elevate your skills and make memories (and quilts) that last a lifetime!
Create infinitely unique quilt collaborations "through space and time" by learning all the tips and tricks to finishing "orphan" quilt blocks and tops from generations past. Join teachers Mary and Marianne Fons for this three-part, on-demand course, filmed at the Iowa Quilt Museum in historic Winterset, Iowa!
Patchwork & Prose (Block of the Month)
This yearlong journey is currently in progress and registration is closed.  Hosted by our own queens of quilting Jenni Smith and Kay Walsh—Patchwork & Prose features an inspiring lineup of special guests, including novelists, award-winning quilters, and more!
Participants' favorite books provide the inspiration needed to create one-of-a-kind blocks, and ultimately, a completely original quilt that pays tribute to the books closest to their heart.